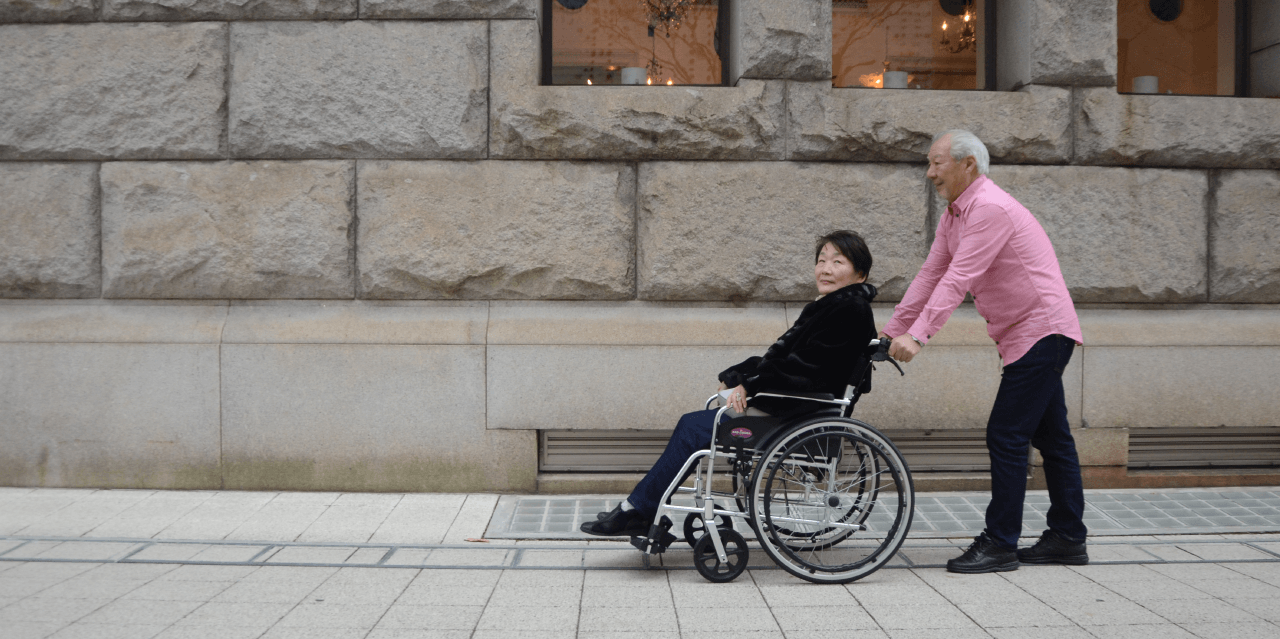 Plus-pad Jeans – Plus happiness,
minus risks
Prevention of hip fracture with
hip protectors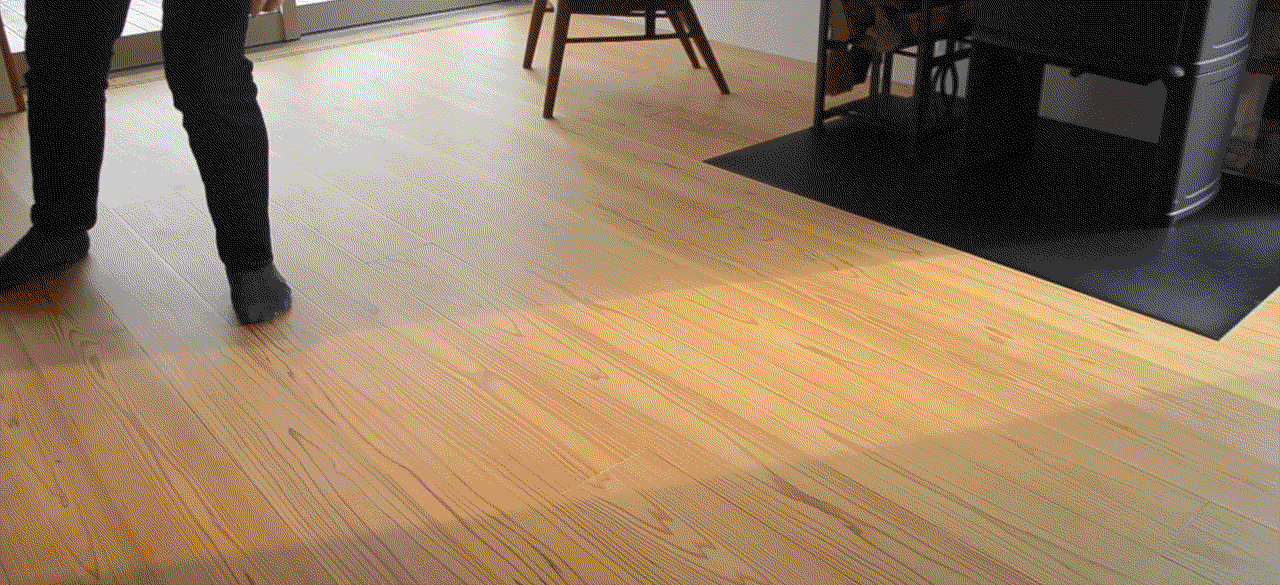 Prevention of hip fracture with
hip protectors
Round side or larger hall side is upper side when attached to the inner pocket of the pants. Please check if pads are set properly. Improper setting may cause insufficient shock absorption against falling accident.
Recommended Item of The Japanese Society for Fall Prevention

Hip protectors are strongly recommended by various medical associations because they are effective for preventing femoral bone fractures. Plus-pad jeans are registered as a recommended item of the Japanese Society of Fall Prevention. It is a reliable item judged by medical welfare experts.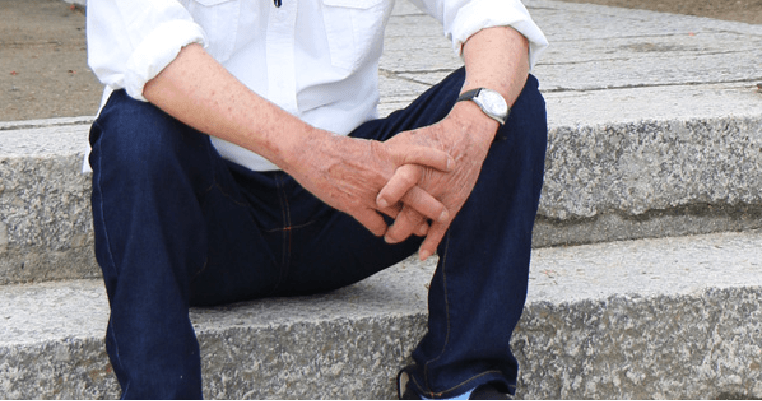 The best fabrics for confortable style
The best stretch denim fabrics are chosen for the most confortable stylish pants.
Thin fabrics with soft texture are used for spring-summer seasons, and fabrics with raised back are for fall-winter seasons.
The full elastic waist pants keep you comfortable and are suitable for indoor and outdoor use.
Made in Japan: Reliable high quality products
Our pants are made in Japanese port district of Kojima in the city of Kurashiki, Okayama prefecture.
The area is known as Japan's "denim Mecca" because it is where jeans were first domestically produced.
Kojima Jeans refers to worlds' finest quality jeans.

Hidden technologies and amazing features
We utilize specially designed hip protectors developed by Kaneka Corporation and Shibaura Institute of Technology. Because the thickness of shock absorbing pad is only 6 mm and they get soft with body temperature, you can wear the pants without discomfort. The hip protector reduces the shock caused by falling accident to 1/10 compared to the case without protectors. Pads are easily removed and you may enjoy the pants without pads if you like.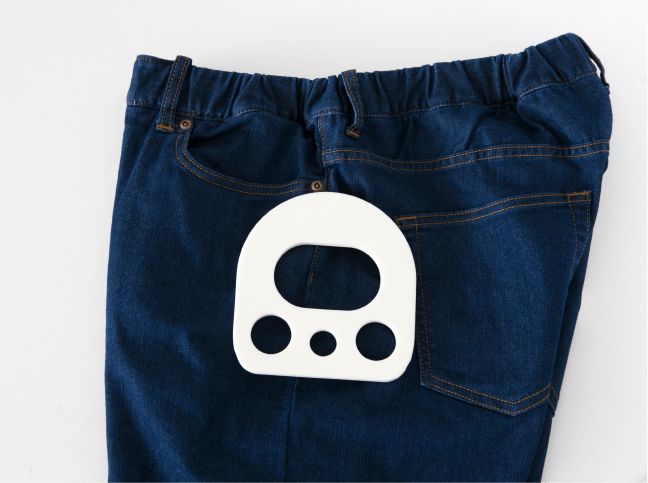 How to use / Development story
How to insert the hip protector pads
A pants for Father

Plus-pad jeans are our first products. The father of Ueda, the founder of AUN, was suffering from multiple myeloma and the mother took care of him. Professional of nursing care suggested to use hip protectors for protect fracture. However, most of the hip protectors are for elderly women and are not comfortable. Ueda noticed that hip protectors were not things willing to wear.
 The products are born by one-year effort to make most comfortable pants as well as to find best shock absorber.
Full elastic waist
【Stretch denim】cotton 63%, polyester 35%, polystyrene 2%
【inner pad supporter】polyester 65%, cotton 35%
【shock absorbing pad】isobutylene thermoplastic elastomer
【winter ver.】raised back denim
Unisex size chart (unit: cm)
| | | | | | |
| --- | --- | --- | --- | --- | --- |
| Size | Waist | Hip | Inseam | Front-Rise | Back-Rise |
| SS | 68-80 | 98 | 63 | 28 | 42 |
| S | 80-90 | 100 | 65 | 29 | 43 |
| M | 84-100 | 105 | 68 | 31 | 43 |
| L | 90-108 | 108 | 68 | 32 | 43 |
| LL | 95-113 | 114 | 69 | 32 | 46 |